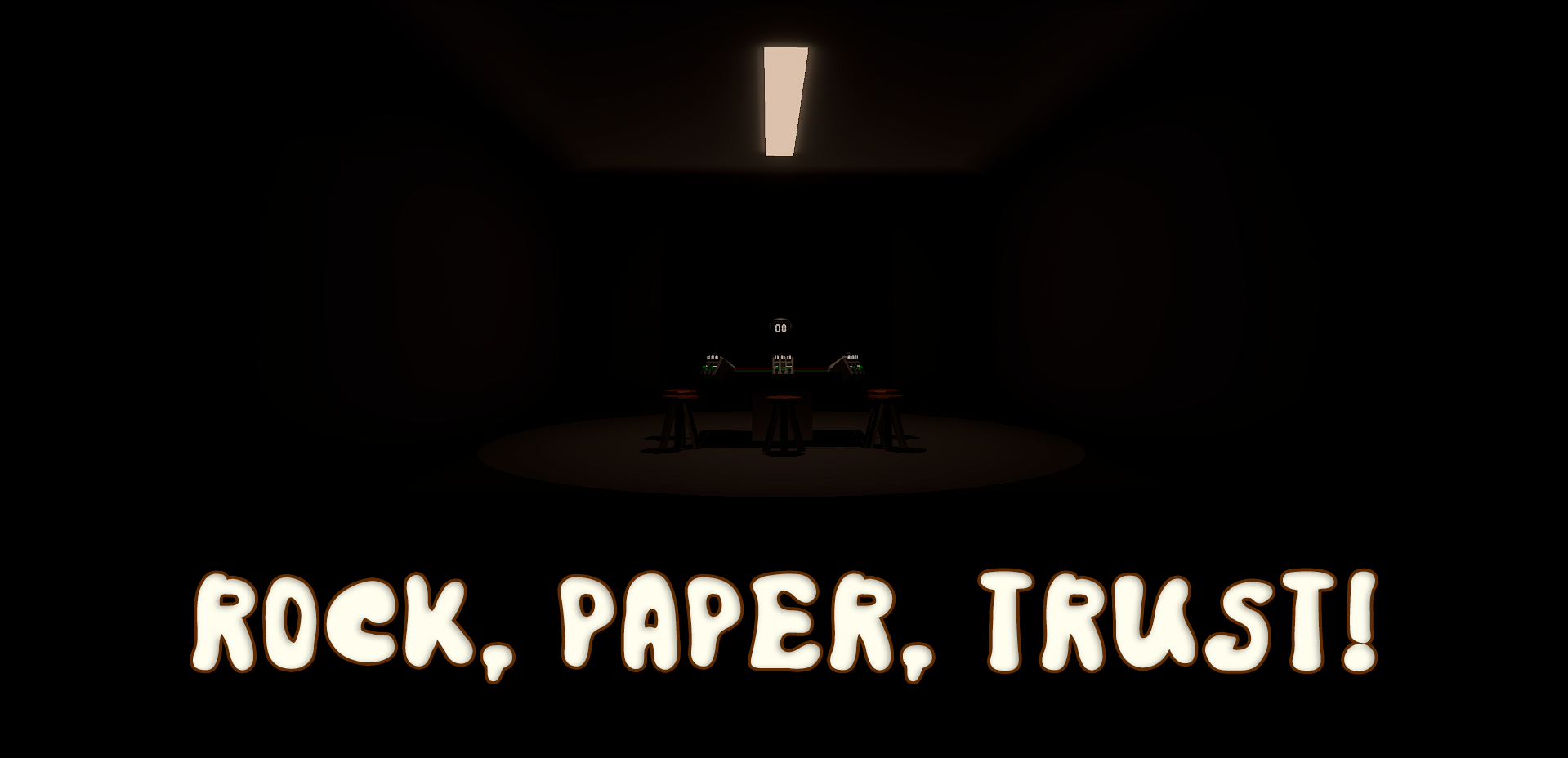 Rock, Paper, Trust!
A downloadable game for Windows
Simple online game about rock, paper, scissors with a focus on the mechanics of trust.
Rules of the game:
Play rock, paper, scissors with the dealer.
If the players choose the winning element all together - the dealer loses one point.
Otherwise the elements are removed.
If the players do not choose the same elements - all elements will be distributed among the players who have chosen the losing element randomly.
When the dealer runs out of points, you win.
Currently game is incredibly buggy and fragile, if you find any bug, please leave a comment about this!
Up to 5 players can play on server. To host the game, you need to enable port forwarding on 7770 port in router settings.
Install instructions
Extract archive and launch "Rock, Paper, Trust.exe"